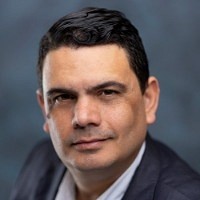 Frank & Jamilet Suero
Founder / Photographer

We are an Orlando-based lifestyle & family photographers with a passion for photographing families who want to document what's most important; the real, daily-life kind of love they share with each other.

We are storytellers that strive to capture the organic in-between moments and raw emotions and turn them into memories you can treasure. We don't take perfect photos. Instead, we believe in capturing authentic emotions, feelings and all those in-between moments. We appreciate all the little things. The moments that unfold naturally, the moments that are not forced or posed.

We are proud parents of 2 awesome kids that inspire Us to be as passionate about planning, and about creating your great experience with us, as we are about photographing emotions.
Years from now when you look at your images, we want you to remember and feel the way you did when we captured those past moments. We can't wait to get to know you!