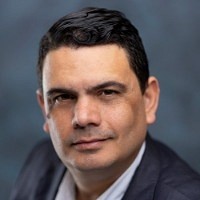 Frank & Jamilet Suero
Founder / Photographer

Welcome to my site; my name is Frank Suero. I am a professional Wedding & Maternity photographer with a passion for photographing families who want to document what's most important; the real, daily-life kind of love they share.
I am a storyteller that strives to capture the organic in-between moments and raw emotions and turn them into memories you can treasure. I don't take perfect photos. Instead, we believe in capturing authentic emotions, feelings and all those in-between moments. We appreciate all the little things. The moments that unfold naturally, the moments that are not forced or posed.
I am passionate about capturing your moments with intentionality, sincerity, and timeless artistry - because your love story is too precious to be captured ordinarily. My work combines an editorial, artistic, magazine-worthy aesthetic and genuine, authentic storytelling. I make the simple, mundane moments - a casual glance, a sip of tea, a subtle smile - look refined & elegant. I am passionate about documenting images that you can feel, making art out of the stories that unfold before my eyes.
I believe photographs are an important part of human existence, history, and legacy. I love creating art, but I also feel that my work has significance beyond what we can appreciate in the present moment. My work truly shines years from now, when you're still in love with your pictures - and your kids and grandkids are, too.
I live in Orlando, Florida, with my beautiful wife Jamilet & kids, Samirah, Frank Jr., and Amelia. When not out taking pictures, you can find me taking a stroll on the streets of Orlando with my family or at the beach, playing with my wife and children. We value our core belief , Jesus is our savior, and family is the most important in our life. Our story as husband and wife created an immense love and respect for families that treasure those moments that only they can create together. We focus so much on memorizing your day pictures because of our beginning and story as a family.
You can fully trust your very special photo experience in our hands because the ease and support we offer to our clients throughout the whole process. We are genuine focused not only on teh job but in teh complete experience. I take pride in my artistic photography vision and understanding of how important is my role as a photographer.